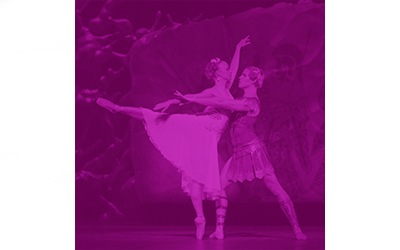 Terhi Talo
"Ballet dancer and mother – Chiropractic care after childbirth".
I am a 33-year old ballet dancer in the Finnish National Ballet, and I gave birth to my first child in April 2016. I'm used to having to take care of my body regularly to withstand the challenges brought by the ballet dancing profession as much as possible. Having professional care for my body was almost non-existent during pregnancy.
After giving birth, my husband had been talking to Simo, and my husband urged me to consider professional care, and then I finally booked a chiropractor. I always somehow thought that a chiropractor only takes care of sports injuries, and I didn't know about its benefits for me after childbirth.
It was very important for me to get back to being a good dancer again after I gave birth, and having a well-functioning spine provides me with the best conditions to rebuild my stamina properly. When I first visited Simo at the clinic, he asked me to stand in front of a mirror in a normal upright position with my eyes closed. When I opened my eyes, I couldn't believe how skewed my whole body was.
Even after just the first treatment, I felt how much easier it was even to breathe and the areas which were previously stuck started to open up. I have also suffered from recurrent migraines throughout adulthood. It has been amazing to see that my headaches ceased after I started going to Simo for treatment.
I will continue to visit the chiropractor regularly to keep my health in optimum condition so that I can continue to dance when I return to work.
Terhi Talo
Ballet dancer